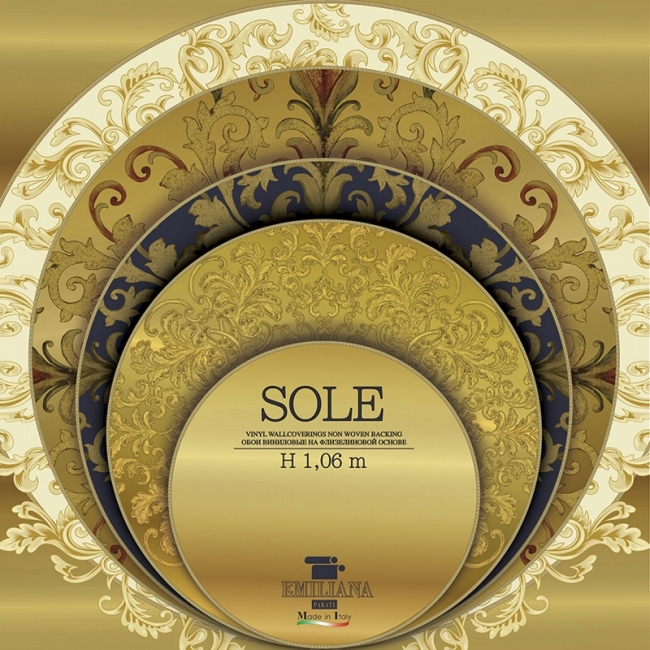 SOLE
Sole radiates with gold, reflecting light from everything it touches,
with its shimmering wallpapers it will give incomparable reflections in your home.
These refined wallpapers are a synthesis of technical research and a study of colour typifying
the unique guarantee of Made in Italy.
A choice which will bring to you satisfaction bright with pleasure and warmth.
Похожие товары